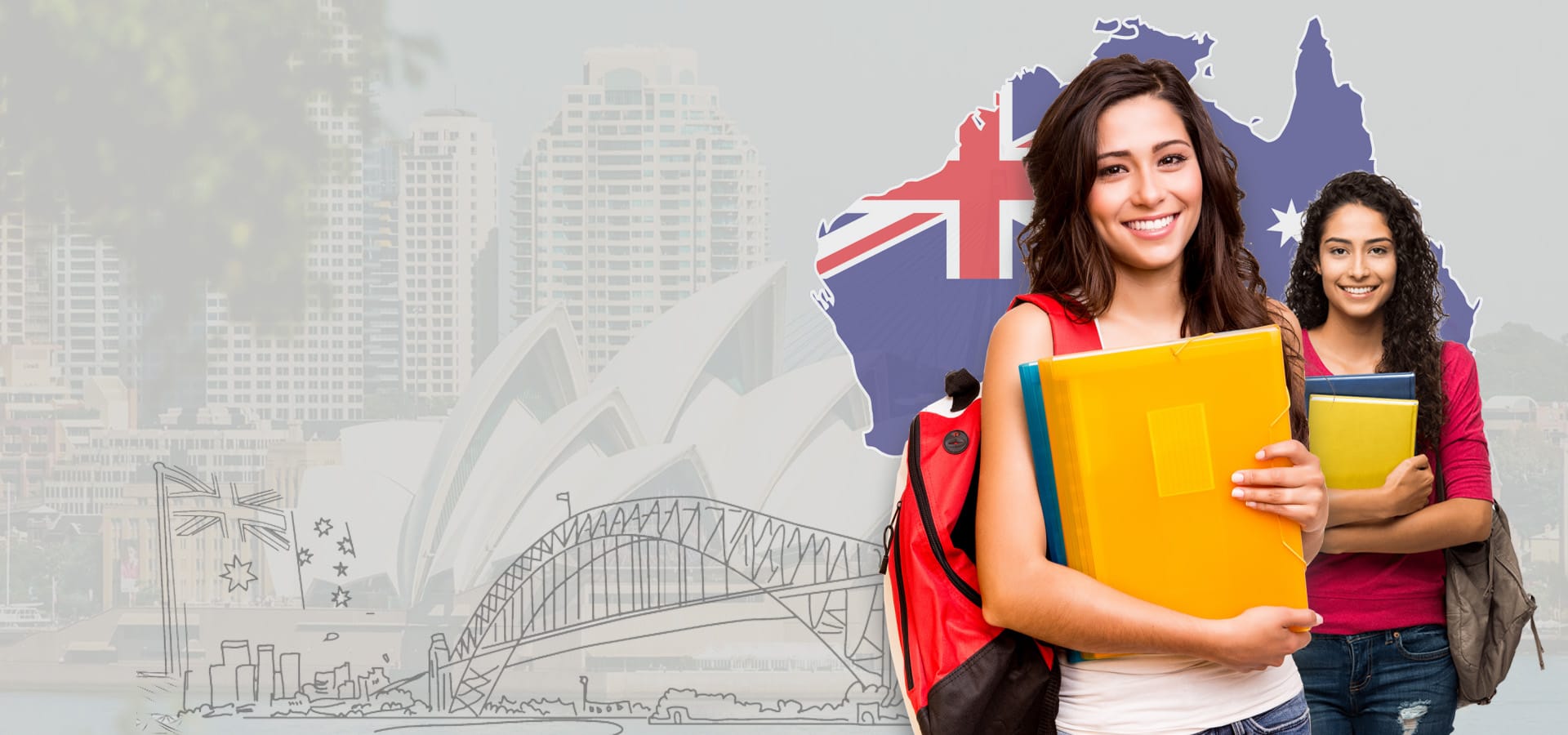 Why New Zealand
Australia is fast emerging as a leading international student education hub. It has 43 universities and offers an extensive choice of undergraduate and graduate courses to suit your career objectives. Australia boasts of 7 of the top 100 universities in the world. Australian universities provide some of the best educational infrastructure and research facilities globally. In addition to this, the cost of education and living standards in Australia are comparatively cheaper than the US or UK, making it an economically viable choice. Australian degrees are widely sought after for the high level of education and employment skills students are imparted with. The Post Study Work Visa offers students the opportunity to work immediately after completing their degrees, thereby opening a window of opportunities for those who are seeking work experience abroad.
TOP AUSTRALIAN UNIVERSITIES
When considering Australia for higher studies, we should consider the group of 8 universities which perhaps constitute the best choice of universities in Australia in parameters such as quality of education, high quality of teaching satisfaction, industrial relevant courses, student satisfaction ratio and high employability value.
As per records there are approximately 8,00,000 international students pursuing their higher education in different universities in Australia.
Australian National University.
University of New South Wales.
Monash University.
University of Melbourne.
Royal Melbourne Institute of Technology
University of Queensland.
University of Sydney.
University of Technology Sydney.
University of Adelaide.
University of Western Australia.
SCHOLARSHIPS OPTIONS IN AUSTRALIA
It is advisable to initiate your admission process into an Australian University at least a year prior to completing your 12th standard for undergraduates and during the beginning of the last year of your graduation so as to maximize the possibilities of choosing the best university options and scholarship opportunities as dates for these vary from university to university.
REQUIRED SKILLS
There is a growing demand for skilled personnel in Australia across diverse streams such as
Engineering (Civil Engineering, Mechanical Engineering, Computer Science Engineering , Electronic Engineering),
Business Management (Accounting, Finance, Data Analysts, Sales & Marketing),
IT (Cyber Security, ERPS, Hardware, Software Programmer),
Health Care (Nurses & Physiotherapists)
Tourism & Hospitality (Hotel Management)
Qualified Teachers for Performing Arts, Mining & Agriculture.
EDUCATIONAL EXPENSES
If you have chosen Australia as your study destination, it is important that you get familiar with the overall costs associated with your educational plans. Australian education is generally considered economical than the other two leading countries, namely U.S.A. & U.K.
Cost factors related to education can broadly be classified into two sections: Tuition fees & Cost of Living
Tuition Fee: 20000 AUD$ To 40000 AUD$ per annum payable semester-wise.
Cost of Living:
 Guest Houses:- $100 to $125 per week
Shared accommodation:- $80 to $225 per week
On campus :- $70 to $300 per week
Home-stay – $125 to $250 per week
Boarding Schools – $10,000 to $20,000 per annum.
 Living Expenses (AUD$) per month
Groceries and eating out – $320 to $800
Gas and electricity – $240 to $400
Phone and Internet – $80 to $200
Public transport – $50 to $200
Entertainment – $200 to $500
 Maximum cost of living:
Average Total expenses – AUD$25000 /-per annum
SALARY TRENDS
The Average median salary in Australia is approximately AUD$ 75000 per annum depending on individual profile and factors such as educational qualifications, experience and skills acquired.
For students working part-time during course study, salary ranges from AUD$ 15-30 per hour for a maximum of 40 hours per fortnight (15 days).